Sri Swamiji
Swamiji Speaks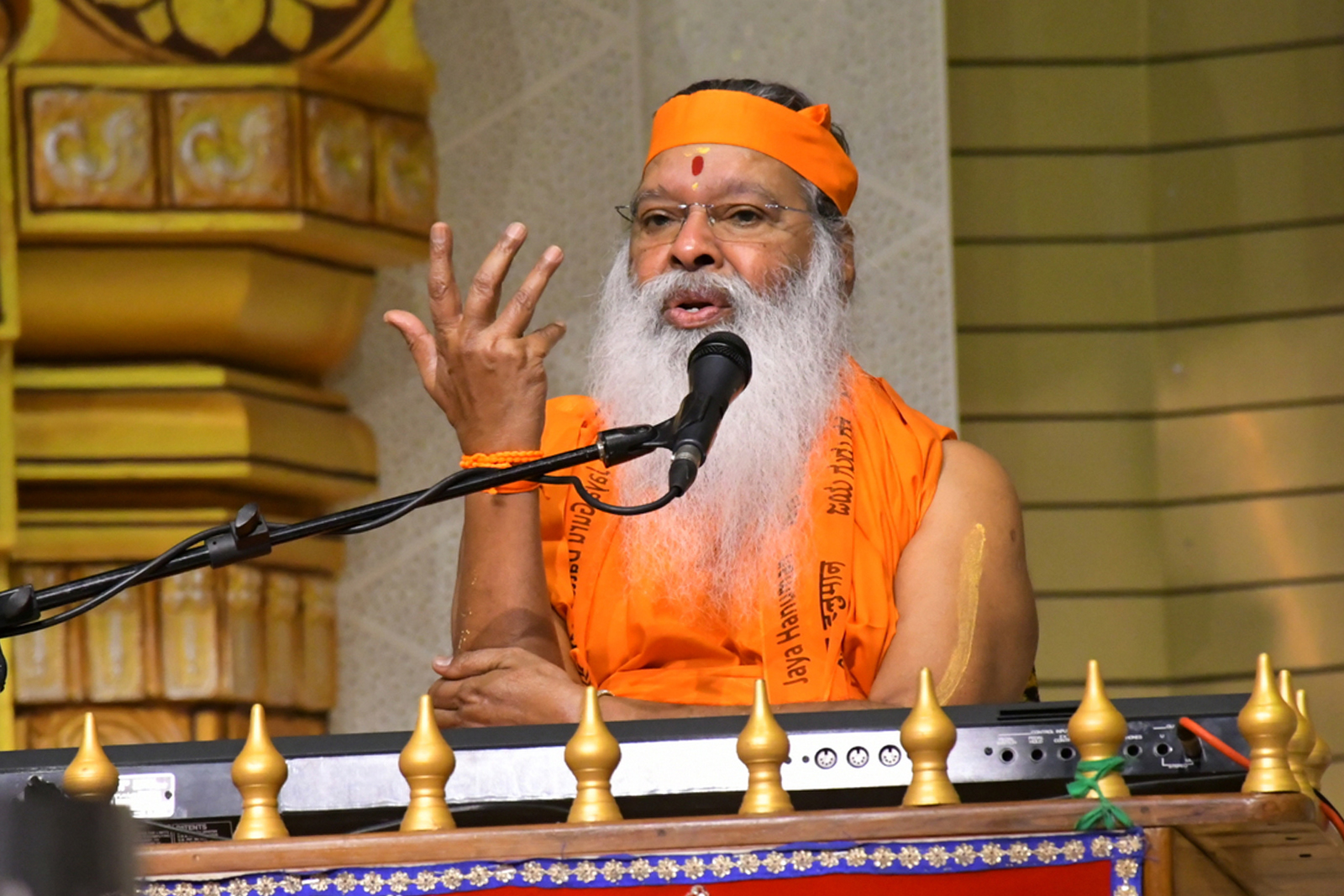 Some people ask what is the purpose of Swamiji. Swamiji's purpose is always in God's hands. Who am I? What do I want? What do I follow?
In my innermost heart I am looking for some good souls. I don't want any new organisation and I don't like conversion from one religion to another. My way is very different. I don't belong to any association. I am my own association. I believe in my heart. I am not a messenger, or priest or God.
Who is your Guru? People ask. I say that I am my own Guru - Dattatreya , the incarnation of the Trinity. I believe, adore, serve and revere my Lord Datta.
What is your religion? I have no religion, but I follow Hindu religion because I am born a Hindu.
Some people are attracted by so -called miracles. They ask me, do you perform miracles? What is the meaning and use of these miracles? My final answer is that they have no use, it is only play. I materialise objects sometimes at the request of devotees only to strengthen the bond of friendship between you and Swamiji. I possess all siddhis. I have many powers but what about your position? I am all right but what about you? You must recognise your own problems, decide what you need and take good advice. In India so many people are performing miracles, but these are not important. What is important is the removal of your ignorance and suffering.
Keep your mind steady and pray to God. In Swamiji's method you are yourself Guru. Just be calm, and follow your own methods and believe in them. Your Self is God, your self is Guru. Also take good advice from friends and saints but stay with one Guru.
He who opens your heart and gives you knowledge of God, he is Guru. Don't use intellect but use only heart to heart feelings to know who is Guru. Believe in your heart.
You know, God is not the property of Swamis or priests, he belongs to everyone. Try to maintain a life of Truth and happiness. Always be satisfied within yourself. May the choicest blessing of Lord Dattatreya be on you.